The Cost Of Caravan Ownership
Published 22 August 2021 by Maddie Barclay
-
Buying a caravan is an exciting purchase and can give you the freedom to take your home on wheels wherever your heart desires! But there are a number of costs involved with owning a caravan (not to mention the cost of buying the actual caravan), that you should be wary of before launching into this major purchase.
The most expensive part of your caravan experience is more than likely going to be the purchase of the caravan itself. We recommend considering both new and second hand caravans in order to ensure that you're getting all the features you're looking for, at a price that suits your budget.
Where to start?
There are a number of questions you'll want to consider before you start shopping. These should help you narrow down why you want a caravan and what type of caravan you're looking for:
How many people do you need to sleep in the caravan?
Where are you planning on taking the caravan? For weekend getaways or a trip around Australia?
How often will you use it?
Where will you store it when it's not being used?
How much are you willing to spend in total? How much are you willing to spend in monthly repayments?
Types of caravans
There are so many different types of caravans on the market, specifically designed to suit a wide range of lifestyles and budgets, so if you're looking for your dream home-on-wheels, it's definitely out there! Here's a (non-exhaustive) list of some of the most popular types of caravans.
On-road caravan
One of the most popular and capable models on the market, the classic on-road caravan is perfect for customers who prefer to drive on highways and are looking for a wide range of amenities. They typically range between 11 - 25 feet and normally contain a kitchenette, bathroom, lounge area and multiple sleeping berths. By comparison, outback caravans are better for off-road and rough terrain, and generally more suited for Australians who want to go 'everywhere'.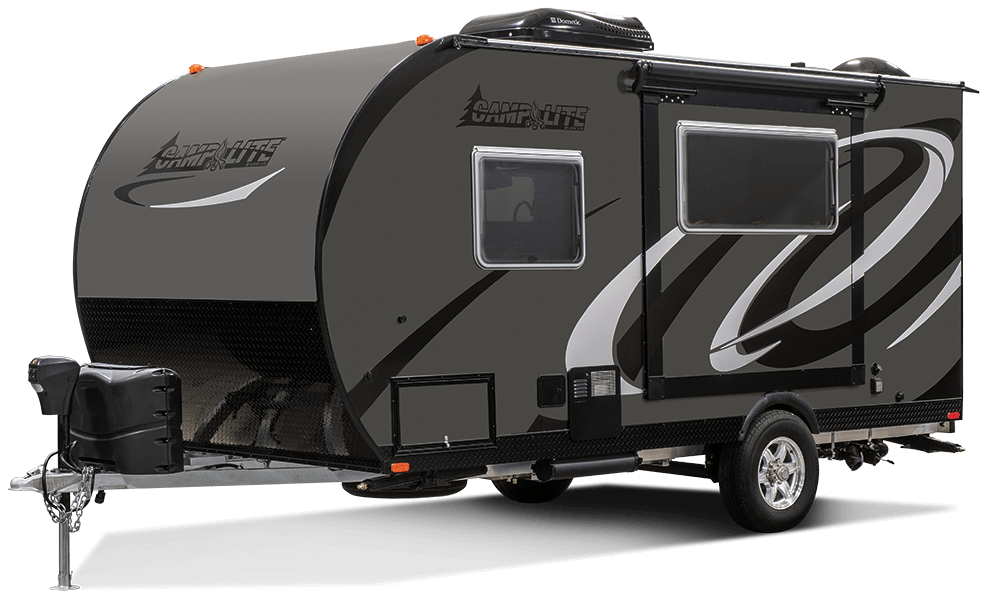 Pop tops
Like larger caravan models, pop tops allow for a spacious interior, but feature a 'pop up' canvas roof that packs down while in transit. These are normally cheaper than traditional caravans, so a great option if you're new to the world of caravans.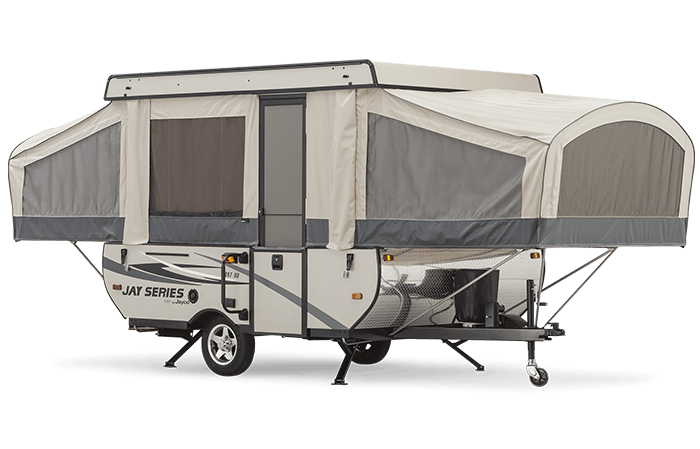 Camper trailers
Perfect for Australians who are looking to save money, space and petrol, camper trailers generally come with a kitchenette, multiple sleeping berths and sometimes a lounge area, but many don't have a bathroom.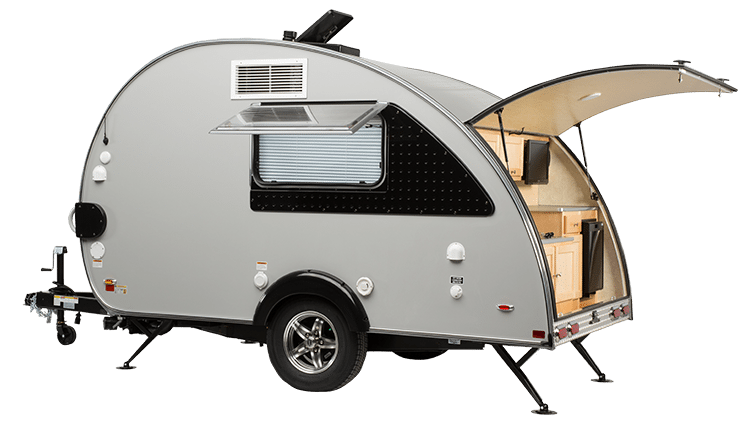 Motorhomes
Motorhomes are essentially the combination of a trailer and truck, so tend to be sturdier than caravans and better at handling rougher terrains. However, they are also bulkier and less fuel efficient than caravans.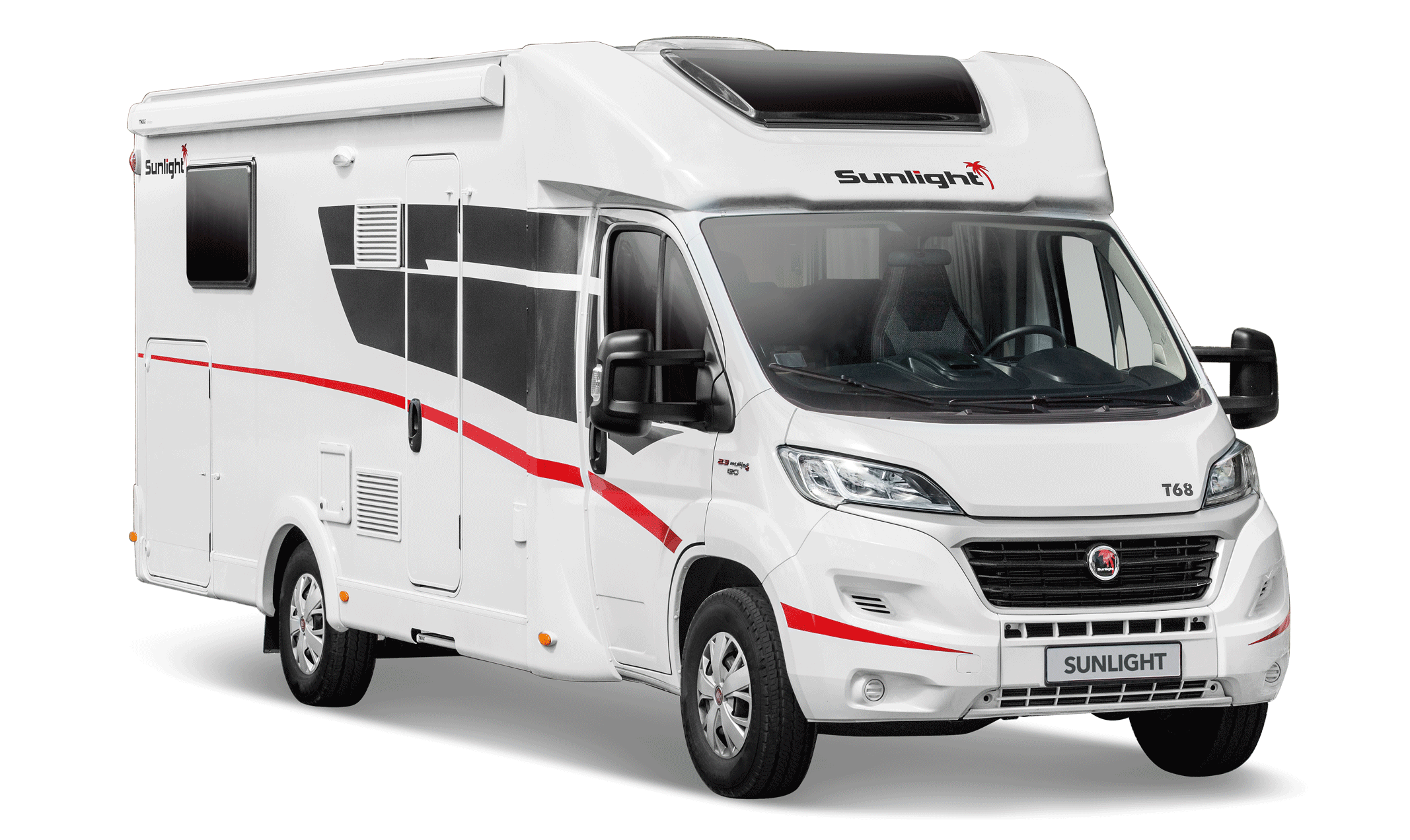 Campervans
Finally, campervans are like a smaller (and more affordable) version of a motorhome. They can be purpose built or converted from a regular van, and tend to be popular among tourists and small families or couples.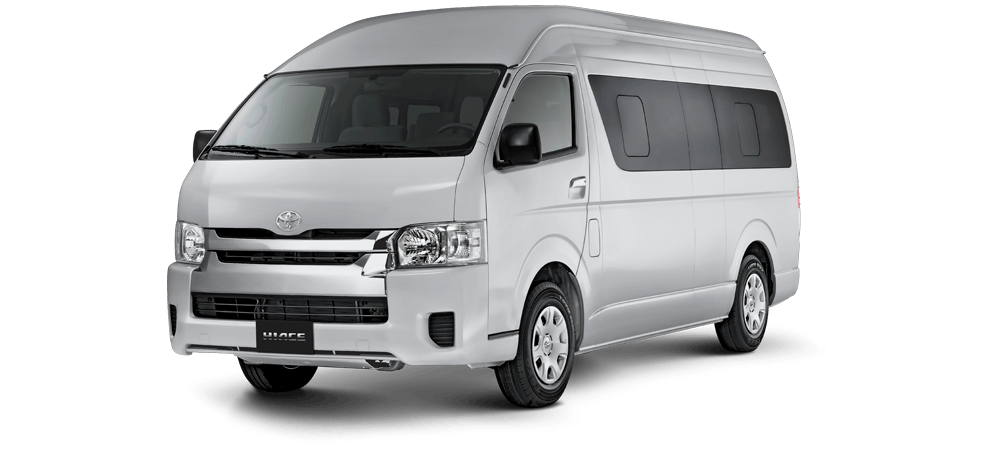 New vs second hand
New caravans can be a great option if you're looking for a vehicle with all the latest features and new technologies. However, getting a well-maintained second hand caravan can be a much more affordable option, especially if you're new to the world of caravans. If you do decide to purchase a used caravan, you might want to consider buying it from a reputable caravan dealership, as this can give you some peace-of-mind that the caravan is in good condition, and can sometimes include after-sales service. 
Get your lowest rate from 30+ lenders
Up to $20,000
If you're looking to spend less than $20,000, your best option is probably going to be a camper trailer or a secondhand caravan. At this price point you might compromise on newer features, but it is a great option if you're buying a caravan for the first time.
$20,000 to $40,000
If your budget is somewhere between $20,000 and $40,000, you're probably going to want to look for a well-maintained second hand caravan or a camper trailer. One of the main drawbacks of cheaper caravans is that they're normally smaller and often won't have an ensuite but if you're planning on staying at caravan parks there will always be bathroom facilities available.
$40,000 to $60,000
If you're willing to spend a little bit more, you'll be able to consider both second hand and brand new caravans. You'll mostly be looking at small to medium caravans, often suited to accommodate two adults. 
$60,000 to $80,000
At this price point, you'll be considering most medium to large sized caravans, and will be able to accommodate up to four people comfortably. You'll also probably be able to include some other features like off-road components.
$80,000 to $100,000+
If you're a hardcore caravan enthusiast, or looking for something in the luxury range of caravans, you're probably going to be looking at the $80-100,000+ price point. These caravans will be best suited to families or those who are wanting a bit more space and a luxurious home on wheels. Features of caravans in this price range include the ability to select your preferred layout, interior furnishings and appliances with a selection of top-of-the-range caravans. 
In addition to the initial major cost of buying a caravan, there are a number of ongoing costs associated with operating a caravan that you'll need to factor into your budget.
Registration
One of the main additional costs you'll incur is registration. The actual amount you'll pay varies quite a bit between states - in NSW, registration will cost between $73 and $1,234 depending on the size of the caravan, and could cost more if you're using it for business purposes. In Victoria, registration will set you back just $61.40. Make sure you check with your state or territory to find out exactly how much you'll need to pay. 
Insurance
By law, you're required to have Compulsory Third Party (CTP) insurance, which covers personal injuries that you may cause to yourself or other people in the event that you're involved in a car accident. In some states (Victoria, Tasmania, South Australia, Western Australia, the Northern Territory and the Australian Capital Territory), CTP is included in your registration cost, while in other states (Queensland and New South Wales) you must purchase this separately. 
Additionally, your loan can settle with any of the lenders on our panel, you'll need to make sure you have comprehensive car insurance. Comprehensive insurance covers damage to your own vehicle as well as for a range of events like fire, theft and malicious damage. Driva can assist you with organising comprehensive insurance, and you can get a quote in just minutes. 
Petrol
Depending on how far you're going to be driving in your caravan, and how big your caravan is, petrol could end up being quite an expensive running cost. Check how fuel efficient your caravan is if this is an important factor to you.
Maintenance and repair costs 
Like with any vehicle, you'll need to factor in maintenance and repair costs to make sure your caravan is in roadworthy condition and avoid any preventable accidents. Typically, larger and heavier caravans will require more maintenance and spare parts, and if you're taking your caravan off-road you might want to schedule in a service after each major trip. Most manufacturers and caravan dealerships recommend that you get your caravan serviced at least once a year, just like a car. 
Modifications and special equipment
If you've bought a caravan that isn't exactly what you're looking for, or you just want to add some additional accessories, you might find that the modification costs can add up quite quickly. Before purchasing your caravan, make sure you've considered how much the extra bike racks and RV solar panels are going to cost.
Storage
It's important to consider how (and where) you're going to store your new caravan when you're not on the road. If you've got room outside your house, it's recommended that you store your caravan under a cover to preserve its appearance. A cover can cost anywhere from $150 to upwards of $1,200 depending on the level of protection. If you don't have room outside your house, you might have to look into paying to store it elsewhere. 
Other costs
Running a generator
Depending on your needs and the type of caravan you've got, you might need to purchase a generator to power your appliances. These vary greatly in price depending on the size and efficiency. 
Caravan park fees 
Most caravan parks charge a fee for staying overnight, with powered sites generally costing substantially more than unpowered sites
Got more caravan questions?
Where should I buy my caravan from?
When you're shopping around for your perfect home-on-wheels, there are a number of places you can look. You can visit your local dealerships, manufacturers or online marketplaces (eg: Gumtree, Facebook, TradeRVs or Caravan Camping Sales). No matter where you're buying your caravan from, Driva can help you finance it.
Can Driva help me find a caravan?
Driva can connect you with a large number of dealerships around Australia who have access to great deals on a range of new and used caravans. Have a chat with one of our friendly team members if this is something you're interested in - give us a call on 1300 755 494 or email us at hello@driva.com.au.
Can I get a loan for a second hand caravan?
Yes - no matter if your caravan is brand new or second hand, Driva can help you find a great rate with one of the thirty lenders on our panel. 
How long will it take to get a caravan loan?
Getting your personalised quotes with Driva's smart online financing platform takes just minutes. From there, you'll be able to see all of the finance options available to you. Once you've chosen your perfect lender, the approval process generally takes between 2 hours and 2 days depending on the lender.
Will my credit score be affected?
When you get your personalised quotes through Driva, we run a 'soft credit check' on your file. This means that we're able to access the same score that lenders use to price your loan without recording an inquiry on your file or affecting your credit score in any way. We won't submit your details to any lender until you've decided which lender you want to go with, and we're confident that your application will be approved. 
Whether you're looking for a smaller campervan to take on weekend getaways, or a large caravan for a family road trip around Australia, Driva can help you finance it with a competitive caravan loan. Before you take out your loan though, make sure you consider all of the costs involved so you can budget for them accordingly. And if you're looking to buy a car or a motorbike, we can help with that too!
To get started, you'll just need to tell us a few details about you and the type of caravan you're looking to buy, and we'll be able to give you personalised rates from our panel of over 30 lenders. Calculate how much you could save and get started today. If you've got any questions about buying a caravan, our friendly and knowledgeable team is happy to help, so feel free to get in touch! Give us a call on 1300 755 494 or email us at hello@driva.com.au.